Anti-Valentine's Party at Four Wise Monkeys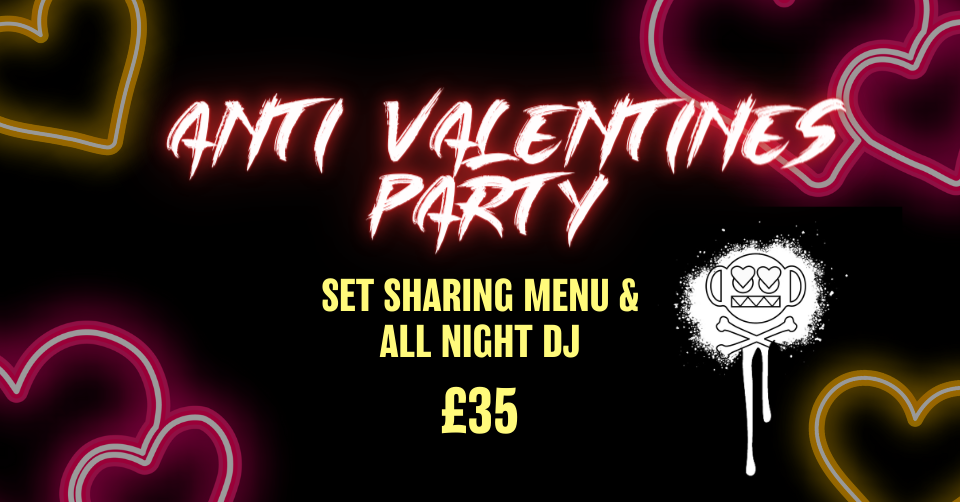 Join us for a night of banging food and beats for our 'Anti-Valentine's' party – perfect for rounding up your mates and marking the occasion with our mouthwatering Pan-Asian inspired set menu (and a few cocktails to wash it all down!) The menu for the evening will include:
Tickets are £35 and include our set menu and all-night hip hop, disco and house from our resident DJ. Tickets will sell fast so round up your crew and get your tickets now. To book simply click on our 'Book Now' tab, select the 14th February and select our Anti-Valentine's Party promotion.