Christmas at Four Wise Monkeys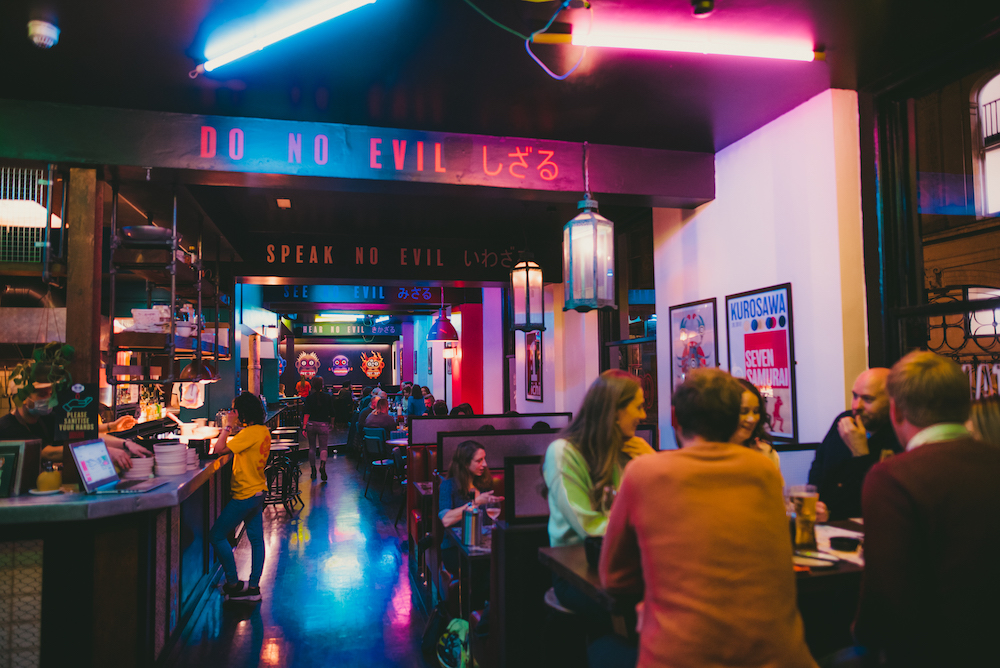 Christmas…done differently
If a traditional Christmas isn't your bag then we've got you covered this party season at Four Wise Monkeys. We bring the party all year round, but this Christmas we're pulling out all the stops, with banging pan-Asian asian inspired small plates, punchy cocktails and good vibes, you can expect great atmosphere, tunes, food and drink every day. 
With cosy booths for smaller groups or the option of exclusive hire, we offer a brilliantly versatile space, with space for dinner, drinks and DJs. Our menu is ideal for sharing and you can bet there won't be a sniff of turkey meaning if you're looking to do things differently this christmas we're just what you're looking for!
For more information download our Christmas party pack here.
See our Christmas Menu here.