Click and Collect Takeaway from Four Wise Monkeys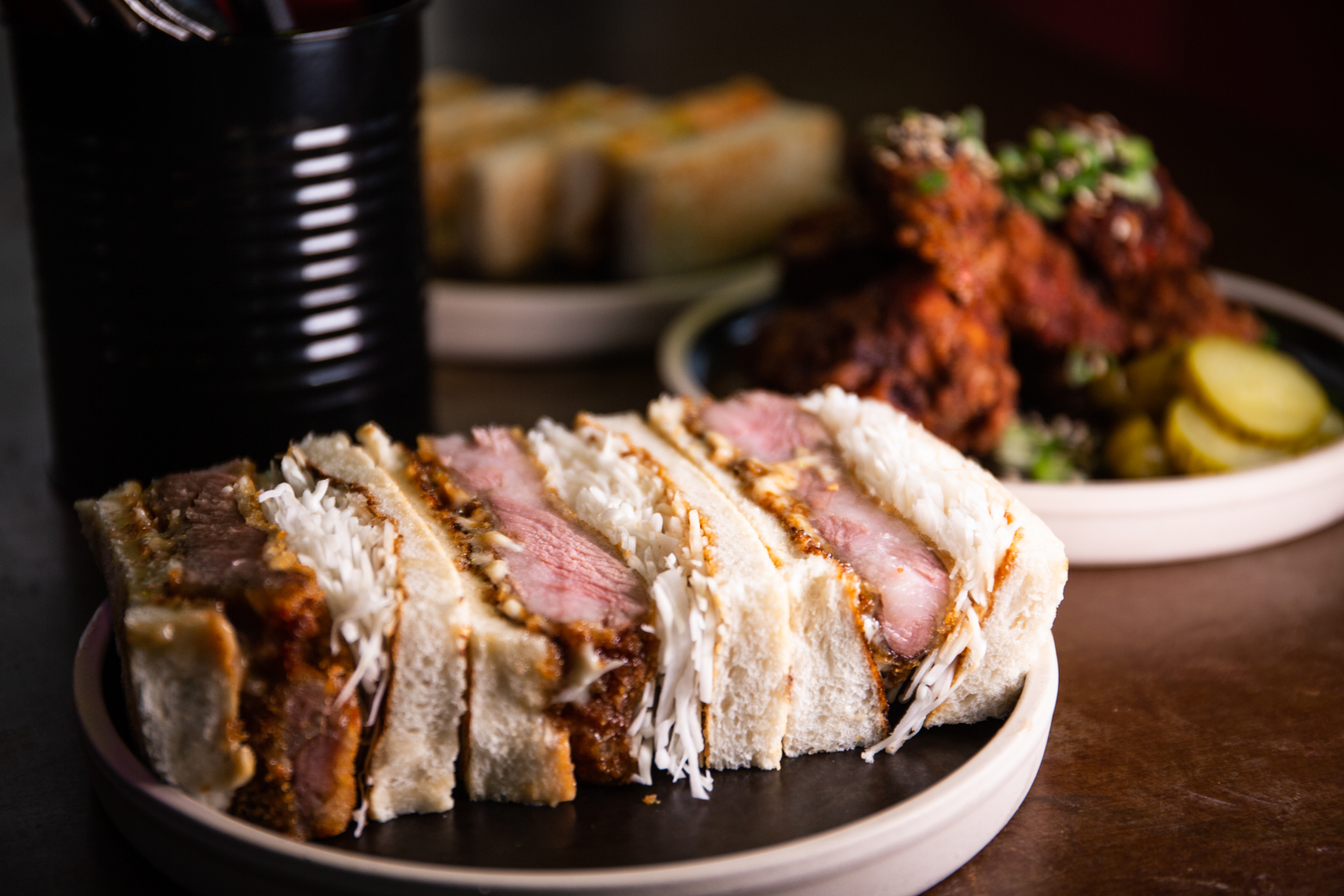 So Lockdown 2.0 is here, and whilst we weren't banking on shutting our doors *quite* this early you can't get rid of us Monkeys that easily. As of Thursday 5th November we'll be introducing our new click and collect system. This will allow you to order a selection of your favourite dishes and drinks from us online, pay in advance and collect from the restaurant over the coming few weeks.
Our takeaway menus are available below and you can order through our online system here.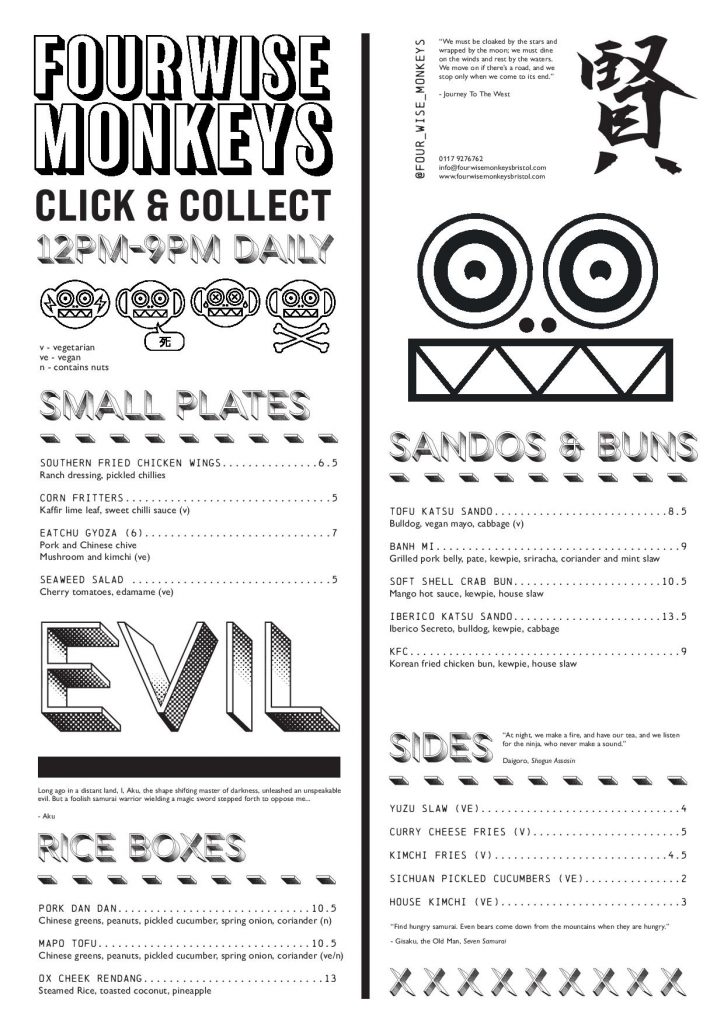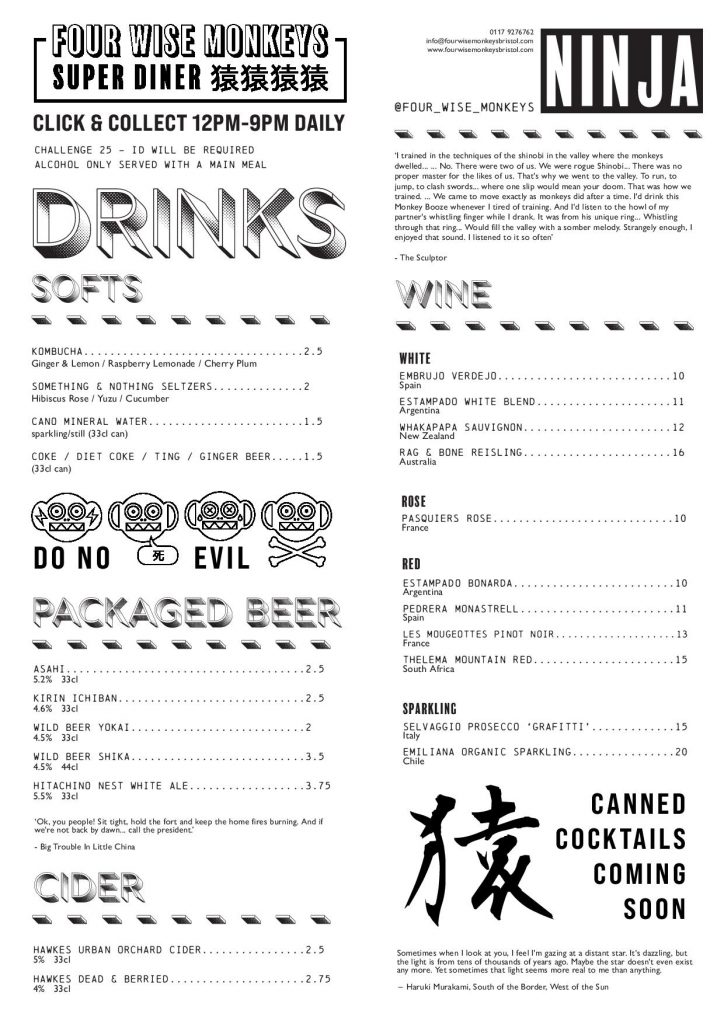 You can also order bottled cocktails and steak and Sunday roast meal kits from our sister restaurant, The Ox, with our group delivery service, Hyde at Home. Choose from expertly made bottled cocktails, wines, spirits and more, as well as cook-at-home steak kits and Sunday roasts. Then simply choose your delivery day and we'll bring it all straight to your door. You can order online here.