Hungry? Take a sneak peek at our new menu…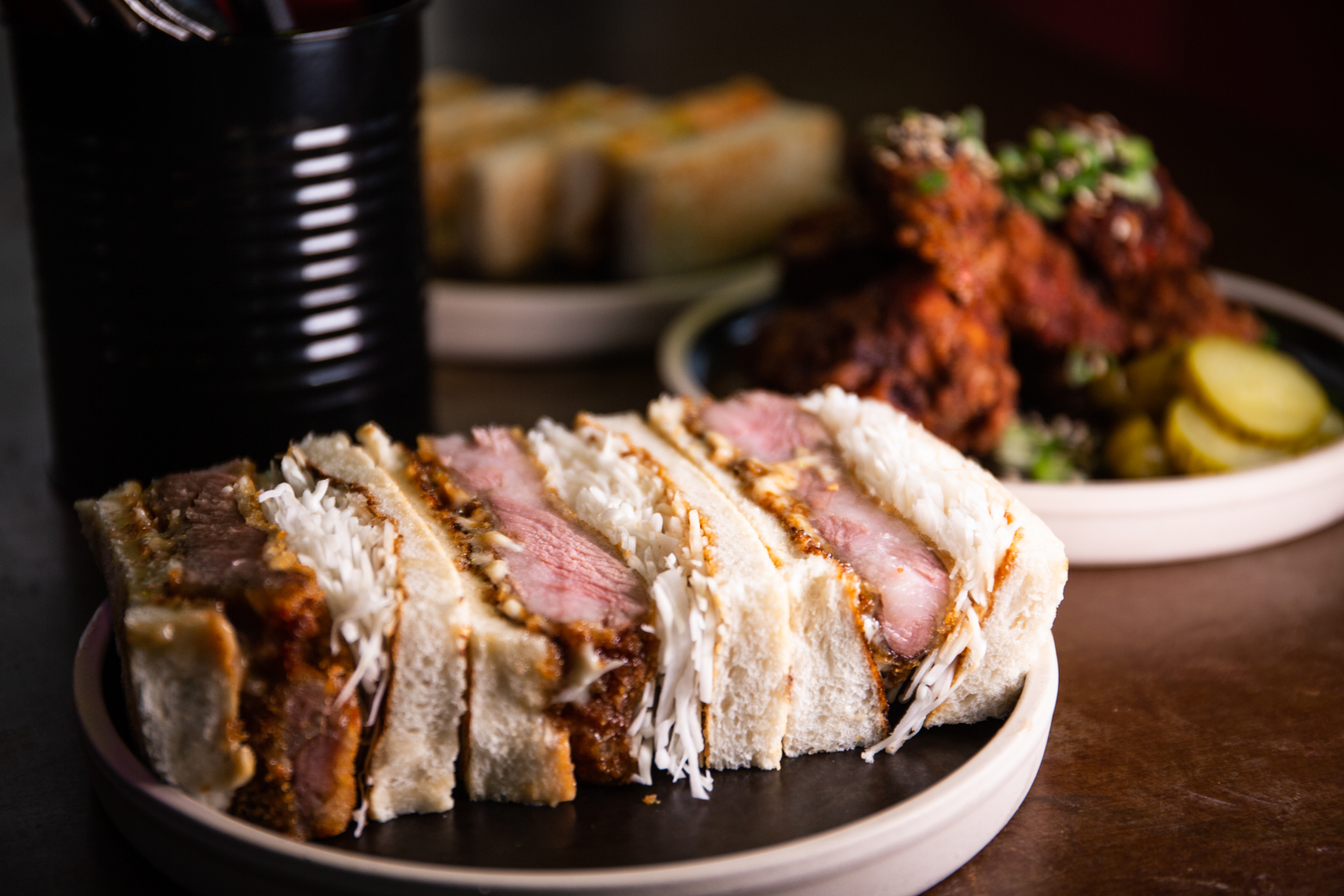 Our menu takes you on a whistlestop tour of the best East Asia has to offer, combining classic dishes from our sister restaurant Seven Lucky Gods (including *that* Korean Fried Chicken and *that* katsu sando!) with some fresh new dishes to enjoy all day. But don't take it from us – they say you eat with your eyes, so here's a bit of food porn to get you going!
Tebasaki – Teriyaki glazed chicken wings, dill pickles. Juicy, punchy and a bit of what you fancy.
KFC – Four Wise Monkeys style. Korean fried chicken bun, mayo, house slaw – if you've ever tried our KFC at Seven Lucky Gods this is a bit of you.
Eatchu Gyozo – choose from Pork and Chinese chive or Mushroom and kimchi. Nobody does Gyoza like local legends Eatchu, so why mess with perfection?
Iberico Katsu Sando – fried Iberico pork, Bulldog, kewpie, cabbage. Another signature dish from 7LG – if you know, you know!
Crispy Pork and Scallop salad with mint, coriander, pineapple, fish sauce vinaigrette. Salty pork belly, plump scallops and a whack of spice.
Ready for another sando? Of course you are. Feast your eyes on our Cheeseburger Sando – double beef patty, double cheese. Filthy.
Soft Shell Crab Bun, Mango hot sauce, mayo, apple slaw. Fast becoming a firm favourite.
Tuna Tartare, charred red peppers, lime shichimi, thai prawn crackers. Because not everything has to come in a bun!
Ox Cheek Rendang, steamed rice, pineapple and chilli. Rich, meaty and it'll take you straight back to the street food hawker stalls of South East Asia.