Introducing Breakfast – Four Wise Monkeys style!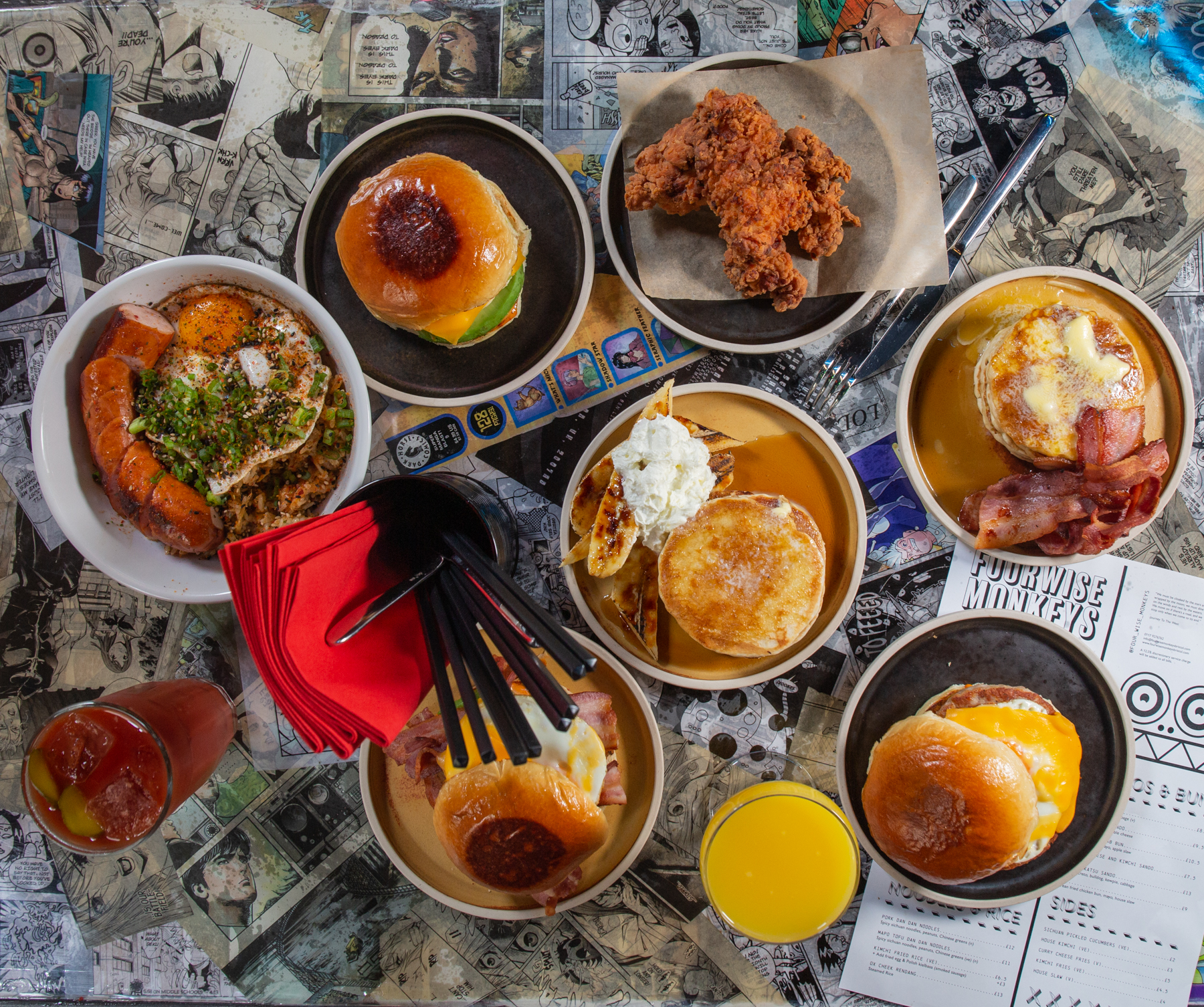 We've recently launched our new breakfast menu, meaning every Saturday and Sunday you can get stuck into a breakfast like no other in town, with our Asian fusion dishes, cocktails and coffee, all set to a classic hip hop soundtrack in the heart of Bristol's Old City.
breakfast is served 10am – 12pm every Saturday and Sunday, and it's filled with delicious dishes which bring together brunch favourites with our signature Asian twist. Take a look at our menu below and start thinking about what you fancy…
Buns
Sausage & bacon bun – Sausage, bacon, cheese & free range egg, sriracha mayo
Bacon bun – Bacon, free range egg, avocado & cheese, sriracha mayo
Veggie bun – Egg, cheese & avocado, sriracha mayo (v)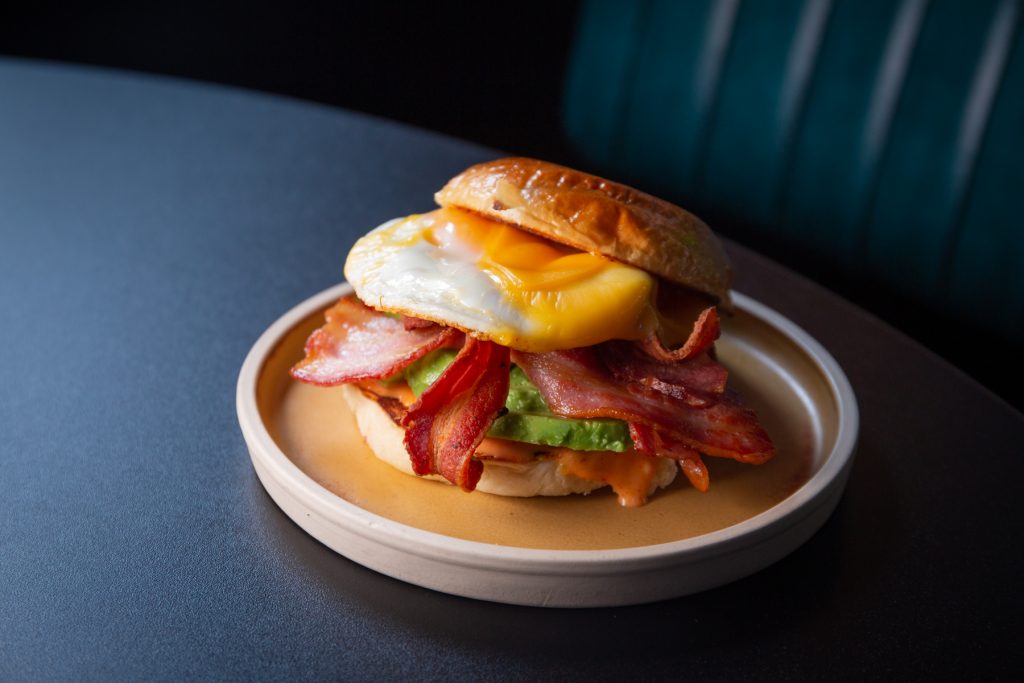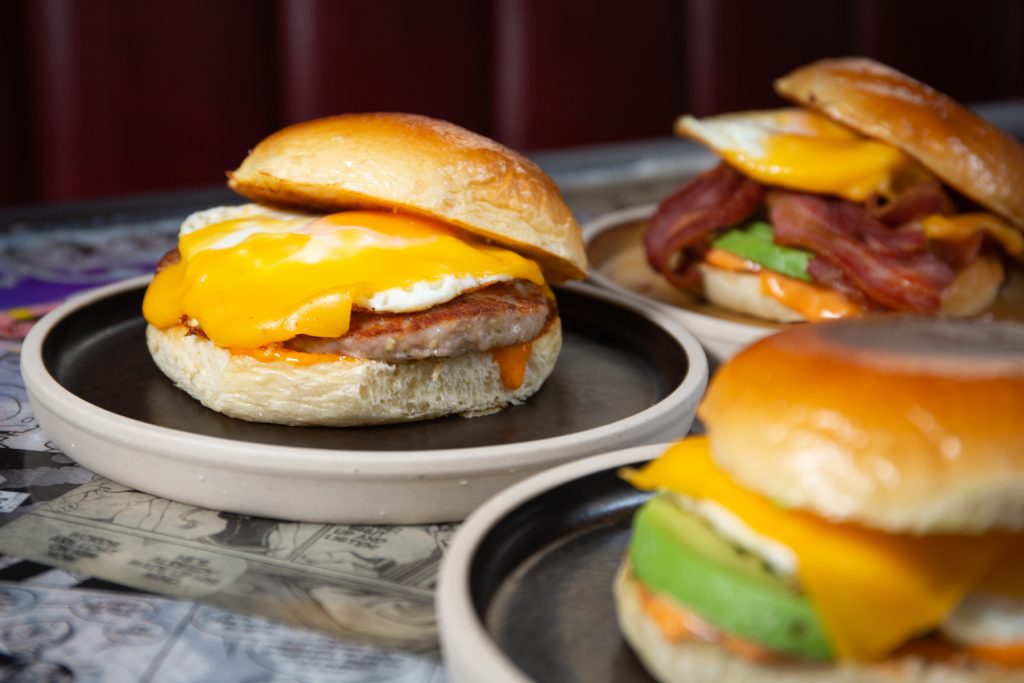 Rice
Kimchi Fried Rice – Free range egg, smoked kielbasa (Polish sausage)
Vegan Kimchi Fried Rice – Fried Tofu, vegan mayo, sichuan pickled cucumbers (ve)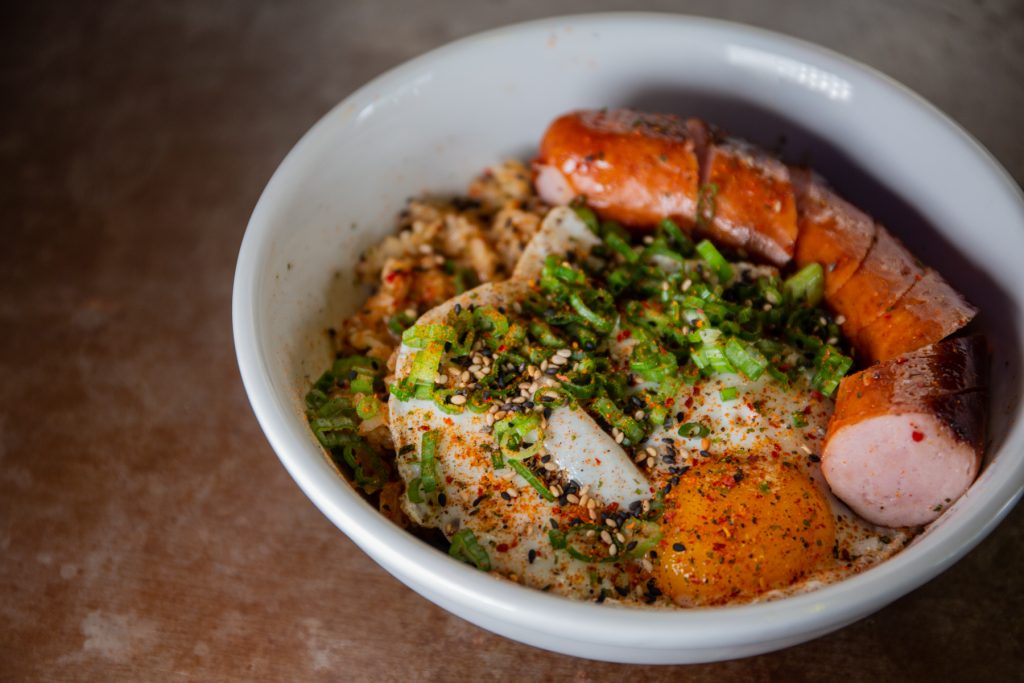 Pancakes
Fried Chicken Pancake Stack –  Fried chicken, bacon, maple syrup
Banana Pancake Stack – Banana, maple syrup, whipped cream (v)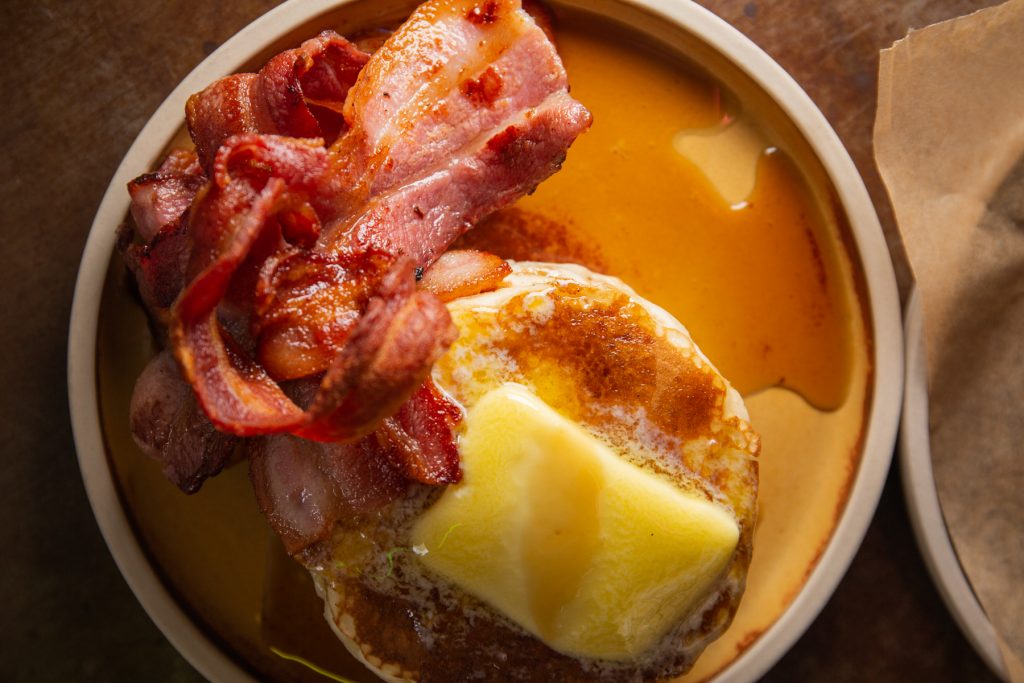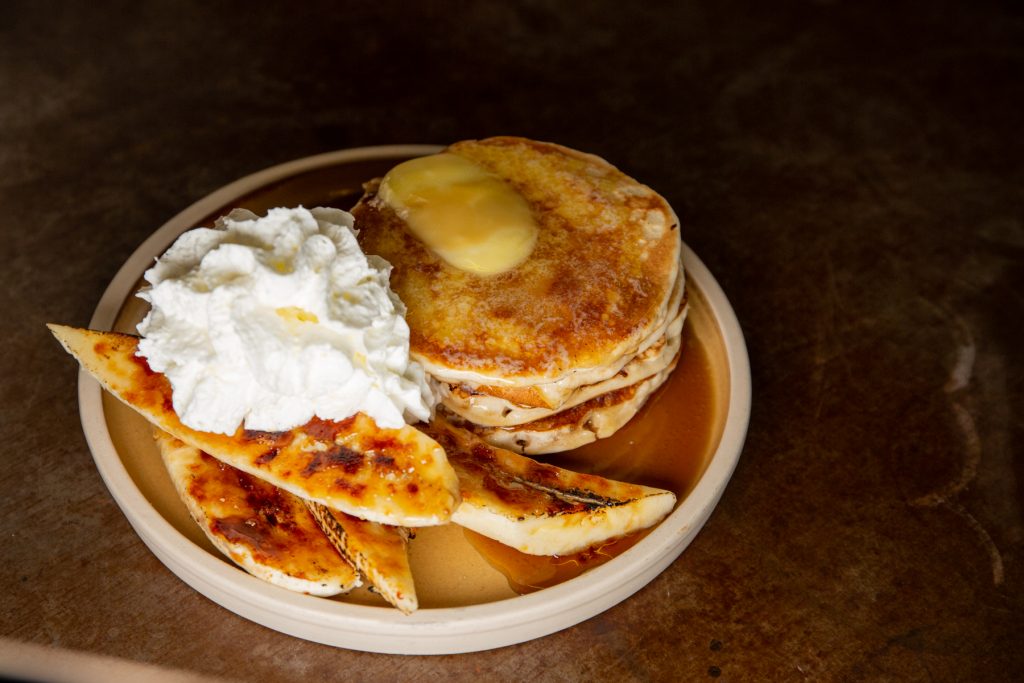 Alongside the food menu we're also serving tea, coffee and juices, or if you're in the mood for something a little stronger we've got some classic breakfast cocktails for you to try, including our Red Snapper made with Psychopomp Gin, tomato, lime, ponzu, sriracha and seasoning and garnished with house pickles, or how about a classic Mimosa?
We're taking bookings for breakfast now, so if you fancy joining us this weekend and giving the most exciting new brunch menu in Bristol a try, you can book your table here.