Introducing…Four Wise Monkeys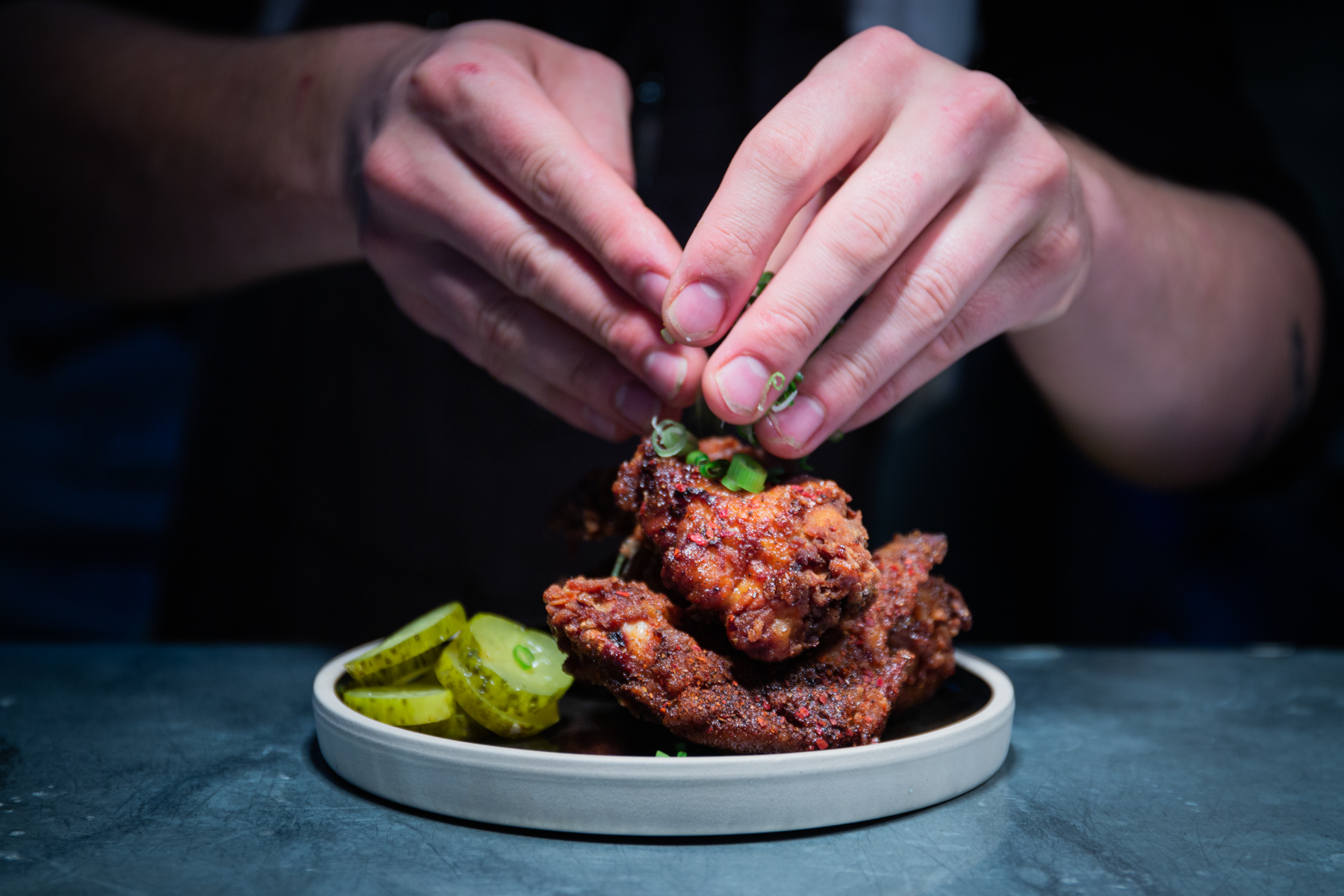 Pre-lockdown we'd been planning a new reinvigoration for Pata Negra, our Corn Street tapas bar, but obviously Covid put the brakes on things, so we're extremely excited to announce the opening (albeit slightly later than planned!) of our new venue – Four Wise Monkeys!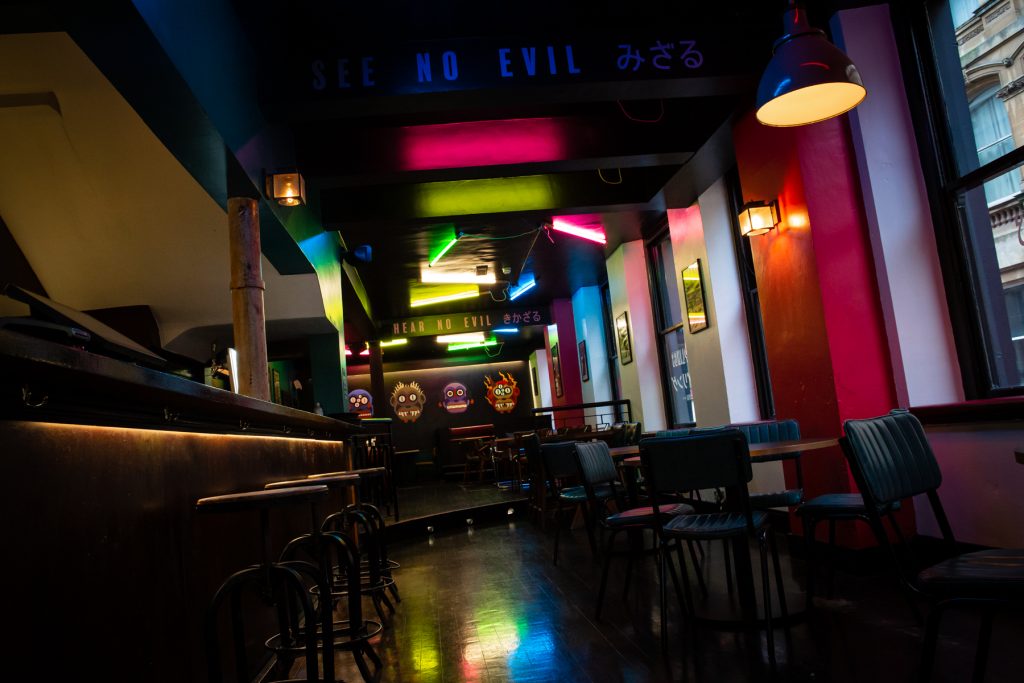 Situated on the same site as the old Pata Negra, Four Wise Monkeys is inspired by the success of our last opening, Seven Lucky Gods, which gained critical acclaim for its Japanese Izakaya style small plates since opening in May of 2019. The restaurant is a meeting of Asian folklore meets retro 80's Tokyo vibes, alongside a punchy weekend brunch and all day menu of small plates, Sandos, buns and sharing Asian-fusion cuisine, as well as dumplings supplied by Bristol's much-loved Eatchu. You can also enjoy pints of ice cold Asahi beer and a cocktail menu created by the award winning bartenders behind Hyde & Co and The Milk Thistle.
Speaking about the new opening, our founder Nathan Lee said:
"Whilst authentic Spanish tapas still has a place in our hearts, we've always been fans of Asian cooking & culture and when we launched Seven Lucky Gods last year we were blown away by the response. We wanted to open something in a similar style but bigger, and our venue on Corn Street really fits the bill. Cooking in a shipping container at Wapping Wharf does limit what we can serve, so with a larger kitchen at Four Wise Monkeys we'll be able to produce loads of exciting new Pan Asian fusion dishes alongside some old SLG favourites that Covid has forced us to remove from the menu at present."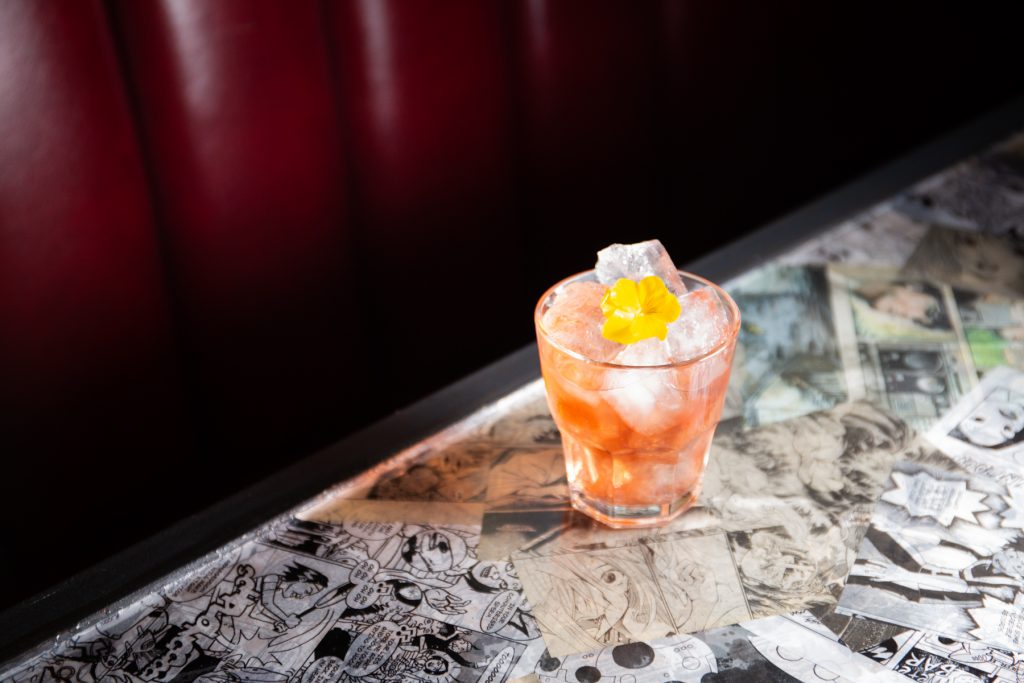 Four Wise Monkeys opened on Friday 2nd October and is now open for all day dining throughout the week. All day dining will be available from 12pm – 10pm Monday to Saturday, with last service available on Sundays at 9pm. Brunch is served from 10am – 1pm on the weekends. DJ's will be spinning tunes every Thursday to Saturday evening from 5pm -10pm and will also be playing throughout brunch from 10am – 1pm on Saturday and Sunday.