New Year's Day Hip Hop Brunch at 4WM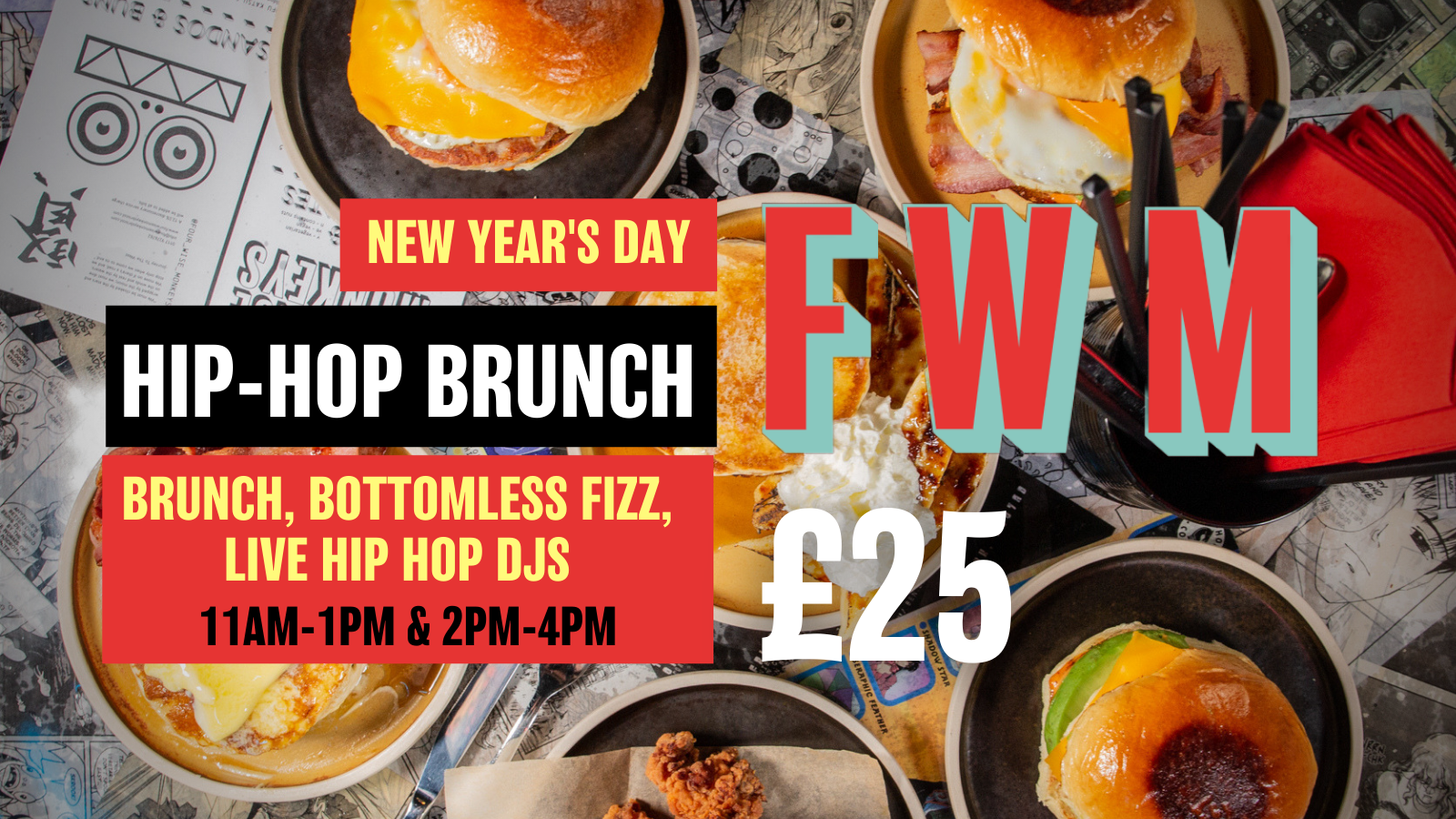 We know we can't celebrate the back of 2020 at midnight on New Year's Eve this year, but you can bet we're sure as hell going to welcome in 2021 on New Year's Day in style with our hip hop brunch at Four Wise Monkeys!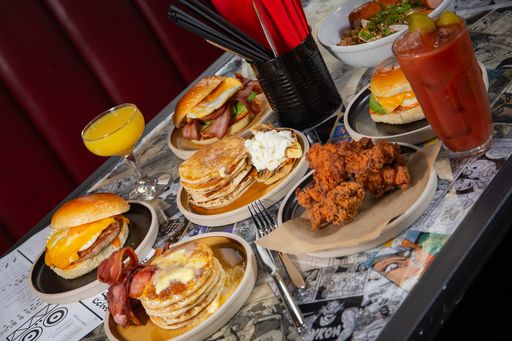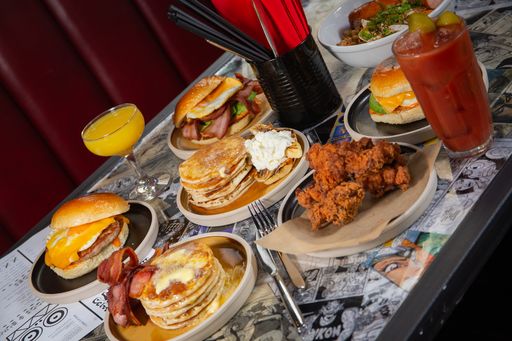 Join us for two hours of bottomless fizz and your choice of our banging brunch dishes, all set to the best old school hip hop from our resident DJs. Choose from an early sitting from 11-1, or our afternoon session from 2-4, and come and see in the New Year with great food, free flowing fizz and awesome tunes. The menu for the day includes:
Buns
Sausage & bacon bun – Sausage, bacon, cheese & free range egg, sriracha mayo
Bacon bun – Bacon, free range egg, avocado & cheese, sriracha mayo
Veggie bun – Egg, cheese & avocado, sriracha mayo (v)
Rice
Kimchi Fried Rice – Free range egg, smoked kielbasa (Polish sausage)
Vegan Kimchi Fried Rice – Fried Tofu, vegan mayo, sichuan pickled cucumbers (ve)
Pancakes
Fried Chicken Pancake Stack –  Fried chicken, bacon, maple syrup
Banana Pancake Stack – Banana, maple syrup, whipped cream (v)
Tickets are £25 per person and include brunch, bottomless fizz and live DJs for your chosen two hour slot, and are sure to sell out fast so book yours and join us for a shindig worthy of a New Year, new start here at Four Wise Monkeys. 
You can book your ticket by clicking here, selecting 1st January 2021 and selecting your preferred time.
As always we'll be running our New Year's Day brunch in line with our strict Covid-safe regulations. Groups dining must be from the same household in line with the current restrictions. Face masks must be worn on arrival and at all times when you're not sat at the table. Alcohol will only be served with a meal and we reserve the right to refuse alcohol service at any point if we deem it necessary.